About UPVC & its Benefits
What is uPVC?
The Un-Plasticized Polyvinyl Chloride or uPVC is a eco-friendly thermoplastic which is a fully recyclable product. It is an ideal product to be used in the making of Windows as a replacement for Wooden/Aluminium Windows. The Technology makes the material very effective in insulating heat and to save energy cost due to its low heat conductivity.
Benefits of Using uPVC
uPVC is highly rigid and versatile. Due to its non-metallic nature, the material used is totally resistant to all forms of metallic corrosion. The use of quality reinforcement makes the Windows even more stronger and durable. Since there is no need for any special treatment against termites, decomposition, etc it requires very minimal to low maintenance.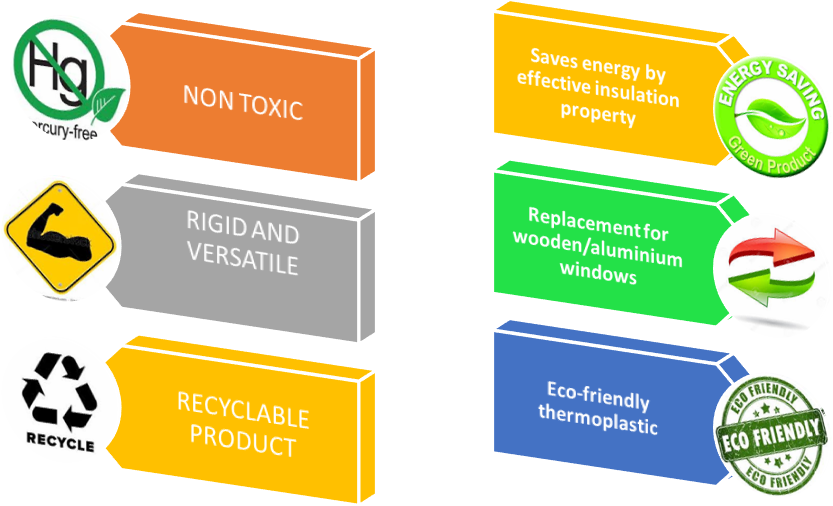 | FEATURES  | UPVC | WOOD | ALUMINIUM |
| --- | --- | --- | --- |
| NO PAINTING | | | |
| NO TERMITE  | | | |
| DIMENTIONAL STABILITY  | | | |
| NO WATER STAGNATION | | | |
| WIND RESISTANCE | | | |
| INSULATION | | | |
| SOUND RESISTANCE | | | |
| NO AGING TROUBLES  | | | |
| NO FADING  | | | |